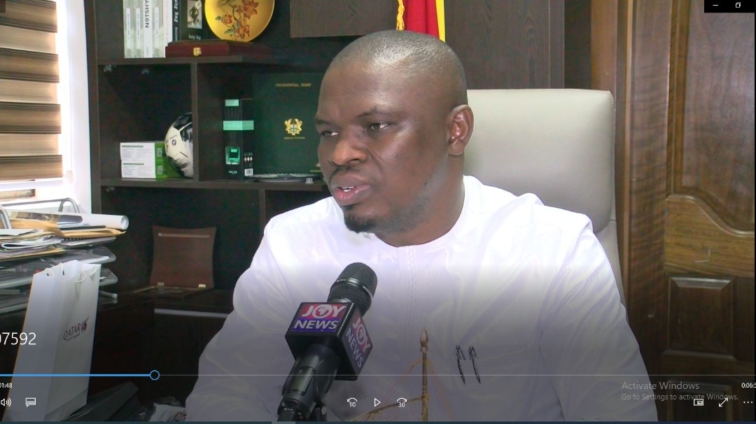 The Minister of Youth and Sports, Mustapha Ussif says his office will launch an initiative to secure one million footballs to be distributed to Ghanaian children.
"The most important item when it comes to football is the football itself and children find it difficult to access footballs," Ussif said in an interview with JoySports.
The Member of Parliament(MP) for the Yagaba/Kubori constituency since assumption of office in April 2021, made the development of talents at the grassroots level his priority.
During his vetting last year, Ussif revealed his commitment to reviving inter-school sporting competitions in the country, a move that targets the development of school children.
Though the inter-school events are yet to be fully rolled out, his out believes Ghana's qualification to the FIFA World Cup to be staged in Qatar later this year, gives the country the opportunity to leverage national support to create an opportunity for the next generation of Black Stars players.
"The one million football project is a project I have just initiated as part of Ghana's World Cup qualification legacy projects to ensure that we make football accessible to the young ones across the country," he said.
Ussif added that "The whole idea is that we get corporate Ghana or the corporate world, and philanthropists to donate footballs to the Ministry so that we donate those footballs to the children in the various communities.
"Astrosturfs are springing up in every community, but if we have all these astroturfs without football, how do we play the ball?" he quizzed.
The former Executive Director of the National Service Secretariate (NSS) noted that footballs are crucial in the morning the skill of talents, and he is committed to making an impact on the young Ghanaian child by adding footballs to the astroturfs.
"It is not enough to build an astroturf without the most important item which is the ball. So the whole concept is that once we are able to raise a significant number of balls, we donate them to the children so that they can learn the basic skills early."
"Many footballers played on the hard surfaces; Michael Essien, Abedi Pele, Stephen Appiah, Sulley Muntari, etc, but they played to the highest level.
"The young ones today are privileged because they have pitches, but lack access to the balls," he noted.
The initiative will be launched in the coming days.