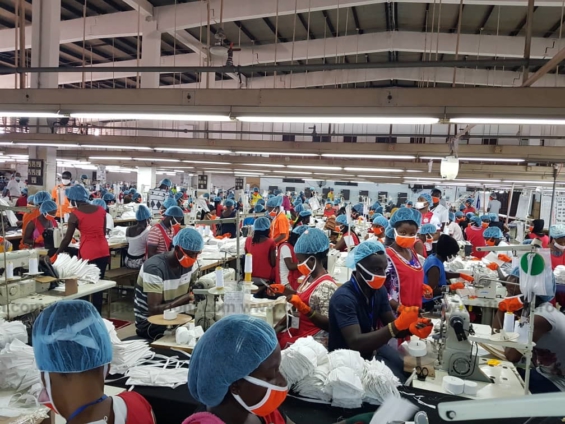 Real sector activity is expected to recover close to its potential in the near term, the Bank of Ghana has revealed.
This is on account of improving growth expectations, accommodative monetary conditions, and increasing foreign demand.
However, the recent tightening of monetary conditions to address inflationary pressures and support the fiscal consolidation are likely to moderate the recovery momentum over the medium term.
According to its latest Monetary Policy Report, the consumer and business confidence surveys conducted in April 2022 showed some easing of sentiments.
The Consumer Confidence Index dipped from 87.4 in February to 81.8 in April 2022. The Index declined on account of increases in fuel prices and transportation costs, as well as rising inflation.
The Business Confidence Index also eased from 88.8 in February to 85.9 in April 2022 on concerns that price pressures and currency depreciation would adversely impact industry prospects.
Consumer Spending
Consumer spending, proxied by domestic VAT collections and retail sales, posted a mixed performance in March 2022, compared with the corresponding period in 2021.
Domestic VAT collections increased by 21.5% on a year-on-year basis to ¢649.93 million, from GH¢534.80 million.
On a month-on-month basis, domestic VAT improved by 10.8% in March 2022, from ¢586.65 million in the preceding month. Cumulatively, total domestic VAT for the first quarter of 2022 went up by 14.7% to ¢1.808 billion, compared with ¢1.576 billion for the corresponding period of last year.
The relative improvement in domestic VAT collections largely reflected increased household consumption during the review period.
Retail sales, on the other hand, dipped marginally by 2.9% (year-on-year) to ¢114.05 million in March 2022, down from the ¢117.46 million recorded in the same period in 2021.
Compared to February 2022, retail sales declined by 5.6%.
Manufacturing Activities
Activities in the manufacturing sub-sector, gauged by trends in the collection of direct taxes and private sector workers' contributions to the Social Security and National Insurance Trust (SSNIT) Pension Scheme (Tier-1), improved in March 2022.
Total Direct Taxes collected increased by 25.6% (year-on-year) to ¢3.478 billion in March 2022, relative to ¢2.769 billion recorded in a similar period in 2021.
Cumulatively, total Direct Taxes collected for the first quarter of 2022 went up by 14.1% to ¢6.529 billion, from ¢5.721 billion for the same period in 2021.
In terms of contributions of the various sub-tax categories, corporate tax accounted for 64.0%, Income tax (PAYE and self-employed) accounted for 28.0%, while "Other Tax Sources" contributed 8.0%.
Construction Sector Activities
Activity in the construction sub-sector, proxied by the volume of cement sales, declined by 5.1% (year-on-year) in March 2022 to 366,056.20 tonnes, down from 385,640.92 tonnes recorded a year ago.
On a month-on-month basis, total cement sales increased by 14.2% in March 2022 compared with the 320,548.91 tonnes recorded in February 2022.
However, cement sales for the first quarter of 2022 went down by 5.8% to 1,001,259.90 tonnes, from 1,062,902.24 tonnes for the same period of 2021.
The decline in total cement sales, according to the report, was due to a slowdown in construction activities during the review period.