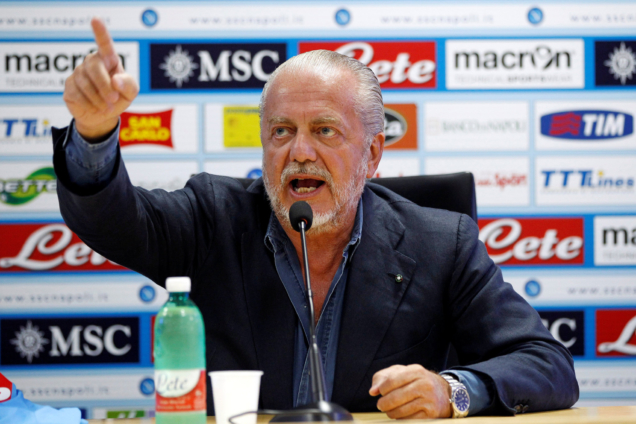 Aurelio De Laurentiis, the president of Serie A team Napoli, has disclosed his side will not sign African players unless they meet the requirements of his side.
Victor Osimhen of Nigeria and Andre Zambo Anguissa of Cameroon both presently call Napoli their home. Another African player at Napoli was the Senegal defender Kalidou Koulibaly, who departed this summer to join Chelsea.
De Laurentiis asserts that the club won't be looking for African players until they sign a document agreeing to boycott the Africa Cup of Nations.
"I told them lads, don't talk to me about Africans anymore!" said De Laurentiis during a streamed event as quoted by Football Italia.
"I love them, but either they sign something confirming they'll back out of playing the Africa Cup of Nations, or otherwise between that tournament, the World Cup qualifiers in South America, these players are never available!
"We are the idiots who pay salaries only to send them all over the world playing for others."
Napoli lost Anguissa and Koulibaly when the last Afcon was held in Cameroon and they competed for their countries. With the Lions of Teranga overcoming Egypt on penalties in the final, Koulibaly went on to win the trophy for the first time ever with Senegal.