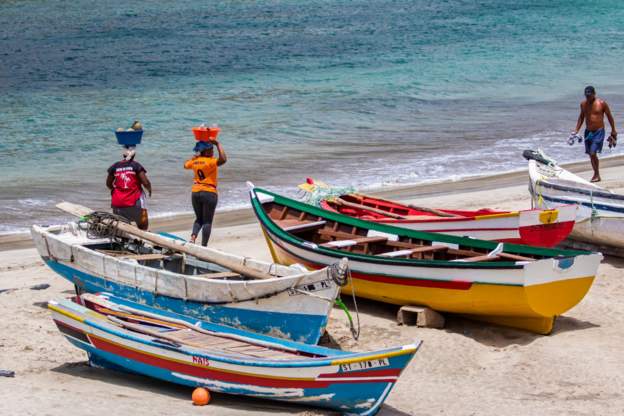 Cape Verde is at the mercy of rising sea levels
Portugal has announced that all debt repayments it receives from its former colony of Cape Verde will be fully reinvested into the African country to drive its transition to a greener and more sustainable future.
The archipelago of 10 small islands, off Africa's west coast, owes Portugal more than $650m (£524m), of which $13m is due to be repaid by 2025.
Speaking in Cape Verde, Portugal's Prime Minister António Costa said that money will now be ploughed back into Cape Verde to support renewable energy and other green projects.