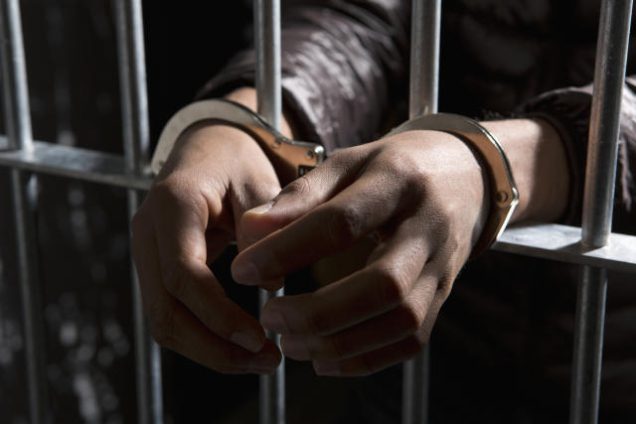 Eight persons have been arrested by the Police following JoyNews and Fourth Estate's latest investigative piece, "School Placement for Sale" which uncovered widespread fraud in the Computerized School Selection and Placement System (CSPSS).
According to editor-in-chief at Fourth Estate, Manasseh Azure, the suspects have been charged and arraigned.
He, however, stated that two others are at large.https://w.soundcloud.com/player/?url=https%3A//api.soundcloud.com/tracks/1435736623&color=%23ff5500&auto_play=false&hide_related=false&show_comments=true&show_user=true&show_reposts=false&show_teaser=true&visual=trueJoyNews/AdomNews · 8 persons arrested in 'placement for sale' exposé
Mr Azure added that the "police have taken whatever evidence that they need from us and we hope that as time goes on they may be able to reach out beyond these eight and get to whoever served as the link between the intermediaries and also the Ghana Education Service, Director General and the Ministry of Education because only the two people could have agreed to any placement made into a category A school."
The arrest comes in response to a JoyNews and The Fourth Estate documentary that revealed the CSSPS for students to Senior High Schools has been corrupted in that it is no longer based on merit but requires the payment of enormous sums of money to warrant admission into desired schools category.https://www.youtube.com/embed/cMIpj3ui2II?feature=oembed
In their latest investigation, The Fourth Estate's Adwoa Adobea-Owusu and Evans Aziamor-Mensah reveal that protocol placements into category A schools were sold in 2022 even though approval for such placements was limited to only the Minister of Education and Director-General of the Ghana Education Service.
The documentary revealed that 10% of slots are usually reserved for protocol placements.
Investigation further revealed that some parents paid up to 20,000 cedis to get their children enrolled in top-tier senior high schools.
In some cases, people pay as much as 10,000 cedis to maintain a slot, according to the investigative documentary.
Some have argued that the practice has been in the system for a very long period of time, only that it is just now being revealed because the payments are becoming outrageous.
The CSSPS was introduced to eliminate corruption in the placement system, but some private individuals and government officials have connived to undermine the system.
Meanwhile, the immediate past Director-General of the GES, Professor Kwasi Opoku Amankwah names those who should be held responsible for fraud in the system.
"If there is fraud in the matter, then myself as Director General and Minister should take responsibility. I fully accept that and I fully agree," he said.