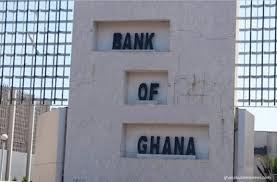 Profit in the banking industry declined by 18.9% in 2022, driven by the mark-to-market losses on investments, higher impairments on loans, and rising operating costs.
This is compared to 12.3% annual growth recorded in 2021
According to the Bank of Ghana, the banks profit-after-tax was ¢3.9 billion at the end of December 2022.
But Net interest income grew by 23.0% to ¢15.8 billion, higher than the growth of 14.5% in 2021. Net fees and commissions also went up by 27.4% to ¢3.7 billion, from the growth of 24.8% recorded in 2021.
Accordingly, operating income increased by 30.9%, compared with 14.6% recorded a year earlier.
The Central Bank said the strong outturn in operating income was however moderated by increased operating expenses and provisioning during the year.
Operating expenses rose by 32.2% in December 2022, compared with 14.2% growth in 2021. Provisions also increased sharply by 184.0% in December 2022 relative to a contraction of 4.7% a year earlier, due to the strong uptick in credit growth, elevated credit risks, and impairments on investments.
New loans in 2022 increased by 47.5%
Meanwhile, new loans and advances in 2022 increased to ¢53.7 billion, reflecting an annual growth of 47.5%.https://e384051e78a8ddf2fcff82b0230f482c.safeframe.googlesyndication.com/safeframe/1-0-40/html/container.html
This is compared with the growth of 6.8% in 2021.
Similarly, private sector credit growth picked up, partly reflecting continued portfolio rebalancing by banks and revaluation effects on foreign currency denominated credit.
In nominal terms, private sector credit increased by 31.8% in December 2022, compared with 11.2% in December 2021.
In real terms, however, private sector credit contracted sharply by 14.5%, compared with 1.3% contraction over the review period, reflecting sustained price pressures.
Financial soundness indicators mixed
Also, trends in Financial Soundness Indicators were mixed, reflecting heightened risks faced by the industry.
The industry's Capital Adequacy Ratio (CAR) declined to 16.6%, but remained above the prudential minimum of 13%, as at December 2022, from 19.6% in December 2021.
This is attributed to losses on mark-to-market investments, increase in risk-weighted assets of banks from the high growth in actual credit, and the price effect of the depreciation of the Ghana Cedi on foreign currency denominated loans.
The sector's profitability indicators, namely, the return-on-equity and the return-on-assets also declined during the period, in line with declining profit
DISCLAIMER: The Views, Comments, Opinions, Contributions and Statements made by Readers and Contributors on this platform do not necessarily represent the views or policy of Multimedia Group Limited.