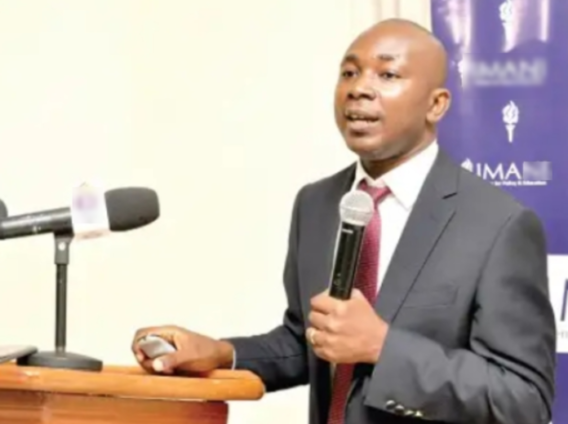 Professor Godfred Bokpin, Professor of Finance and Economics at the University of Ghana Business School, has once again lashed out at Finance Minister, Ken Ofori-Atta, over the Domestic Debt Exchange Programme, saying, Ghana has all the opportunity to avoid defaulting on its bonds.
According to him, the International Monetary Fund (IMF) in its Article IV in April 2022 cautioned the government over its unsustainable debt.
"There were reasonable people in this country who started urging the government to go to the IMF. Now if you check Article IV surveillance that the IMF did running to April 2022, we considered that report to be overly diplomatic."https://w.soundcloud.com/player/?url=https%3A//api.soundcloud.com/tracks/1441834102&color=%23ff5500&auto_play=false&hide_related=false&show_comments=true&show_user=true&show_reposts=false&show_teaser=true&visual=trueJoyNews/AdomNews · Debt Exchange: We are in this mess by not being proactive – Bokpin
"The IMF concluded that our debt was sustainable, but of course at a high risk. It was the same position Ghana attained in 2014", he pointed out.
He further said that if the Finance Minister has been proactive "and we had traded off pride, and selfish interest for common good, that was the optimal time to have made the call".https://3dde99935f802d8d85b59573562e720b.safeframe.googlesyndication.com/safeframe/1-0-40/html/container.html
He added "there would have been no need for Ghana to restructure its debt because the IMF per their own assessment concluded that the debt is sustainable, but at a high risk. It was the same status Ghana attained in 2014 when we applied for the 16th IMF programme that kicked in from April 3, 2016 to April 2019".
"The reason I'm drawing this comparison is to let you know that we are in this mess simply by not being proactive, but that has very little underlying economic value. Now, if the problem is largely fiscal, that must inform the extent of the solution and where it must come from", he continued.
Professor Bokpin concluded that Ghana's debt ratio in present value terms is more than 100%.
"If you look at the debt sustainability, our debt ratio in present value terms is more than 100%. We are looking at around 110% of Gross Domestic Product in present value terms.