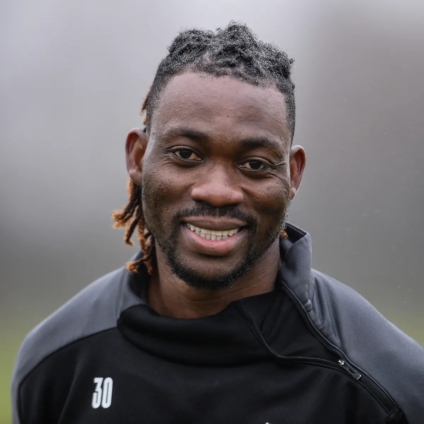 Christian Atsu's local manager, Abdul Hayye Yartey, has described his rescue from the Turkey earthquake rubble as "huge and miraculous".
The Ghana winger was trapped in the debris of the devastating disaster that hit Turkey on Monday dawn for 26 hours.
Yartey is relieved of the 31-year-old's recovery alive after the building housing his apartment in Hatay collapsed, with 1000s across the globe fearing for his life. However, news broke on Tuesday of the Hatayspor attacker's rescue.
Reacting to the development, Yartey expressed his relief and elation: "This is huge and miraculous. To be under the debris for about 24 hours and come out safe is great news. We are all happy here and we pray he didn't suffer major injuries," he told the Ghana News Agency.
"Yesterday, when I got in touch with his orphanage, the director told me the kids were crying and praying for his safety. Atsu helps people he comes across everywhere, and for me, there is much blessing in giving," Yartey added.
The sporting world and wellwishers, who took to social media to express their support and prayers, are also relieved of the news of the former Chelsea, Porto, and Newcastle United star's rescue.
Christian Atsu signed a one-year deal with Turkish Super Lig side, Hatayspor, and only scored his first goal on Sunday against Kasimpasa.