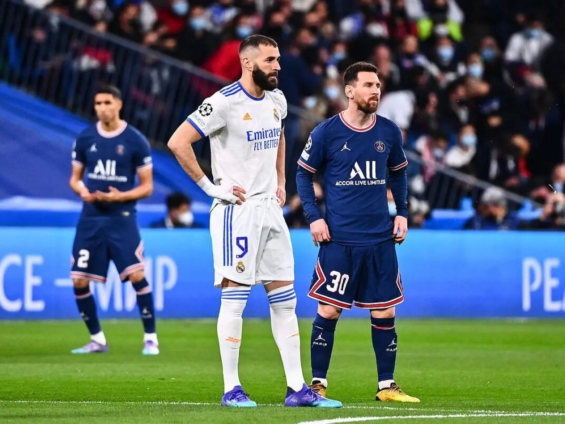 Real Madrid defender, David Alaba has explained his Best FIFA Men's Player vote for Lionel Messi was decided 'as a team and not me alone'.
The former Bayern Munich star was targeted with racist abuse for not picking Real Madrid team-mate Karim Benzema as his first vote.
The award is voted for by coaches, captains and journalists from every nation, and after Monday's ceremony FIFA has released a full breakdown of who picked who, and the voting breakdown shows Alaba, who captains Austria, went for Messi as his top choice ahead of Benzema.
Messi was crowned the world's best male footballer at FIFA's annual award ceremony on Monday night, just over two months since he captained Argentina to World Cup glory in Qatar.
Alaba's vote did not go down well with Los Blancos supporters, so much so that he was targeted with vile racist messages and calls to leave their club on social media.
Yet after receiving the sickening abuse, Alaba has come out and clarified that Austria's vote for Messi was a collective decision.
He posted on Twitter: 'Regarding FIFA The Best Award: The Austrian national team vote for this award as a team, not me alone. Everyone in the team council is able to vote and that's how it's decided.
'Everyone knows, especially Karim, how much I admire him and his performances'.
Benzema had to settle for third in the voting despite inspiring Madrid's astonishing Champions League triumph last season.
The France striker scored back-to-back hat-tricks in last-16 and quarter-final victories over PSG and Chelsea, before scoring a crucial goal in their second-leg win against the Blues.
He also fired home three goals across both legs as they got past Manchester City in the semi-finals.