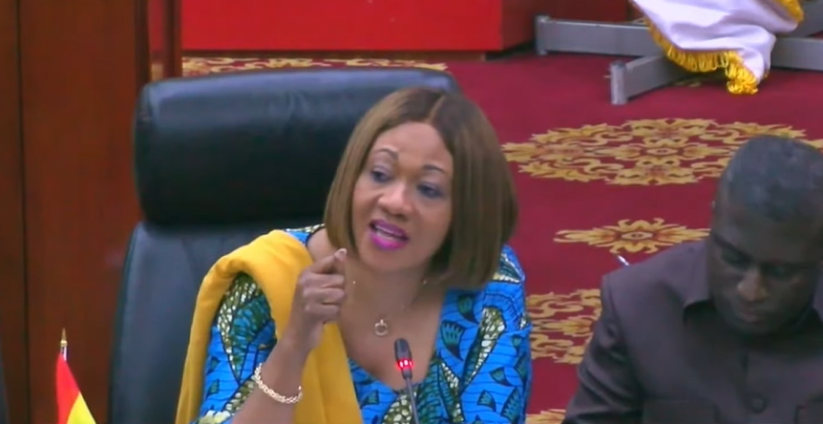 The Electoral Commission (EC) has continued justification of its new Constitutional Instrument proposal presented to Parliament.
EC Chairperson, Jean Mensa explained the rationale that informed her conclusion to use the Ghana Card as the only verification document in acquiring a Voters' Identification Card.
She admitted that the system employed by the National Identification Authority (NIA) in securing a Ghana Card is vibrant for which reason her outfit has decided to fall on their product.
Jean Mensa made these comments after finally appearing before the House following a summon.https://www.myjoyonline.com/ghana-card-wont-be-used-to-vote-in-2024-election-jean-mensa/embed/#?secret=h4pvlUw0vz#?secret=sXzToy3QtP
"I think the NIA system is more robust because they have persons who come through swearing an oath, we don't," she told Parliament.
The newly proposed instrument by the EC has been resisted vehemently by the Minority.
Some of them claim the development has the propensity to disenfranchise a section of Ghanaians.
But the EC Chairperson proffered other reasons why this move is the best, given the circumstance.
"Secondly, those who serve as guarantees have their details attached to the person's application and we don't," Jean Mensa added.
However, the NDC lawmakers would have none of that.
MP for Asunafo South, Eric Opoku is baffled by the EC's supposed inability to deploy a measure, similar to the NIA's system.
"Why can't the Electoral Commission deploy the same robust or even super robust one as an alternative route for those who do not have the Ghana Card to have their name on the roll?" he quizzed.
Also inherent in the CI is a requirement that persons who want to register to do so at an EC district office.https://4606f708a78d4e333f7e0d25a373cc4f.safeframe.googlesyndication.com/safeframe/1-0-40/html/container.html
The Asunafo South legislator sees this modality places a hindrance in the path of Ghanaians above 18 years old without the capacity to travel to secure the Voters' ID Card.
"So now, if you don't have money to travel to the district office, you cannot register and participate in the voting? Is that what you are telling us? Are you monetising the registration process?" he asked.