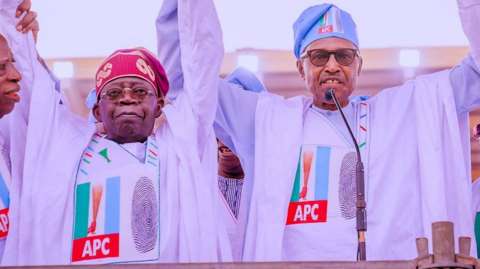 Nigeria elections
Nigeria's President Muhammadu Buhari has congratulated president-elect Bola Tinubu, saying he is the best man for the job.
"I shall now work with him and his team to ensure an orderly handover of power," the president said in a statement.
Mr Tinubu's win has been disputed by opposition parties, who have demanded a rerun.
President Buhari is stepping down after two terms in office.
He acknowledged challenges in the voting procedure, but said there was no doubt to the "freeness and fairness of the elections".
"If they [opposition parties] feel the need to challenge, please take it to the courts, not to the streets," he said.