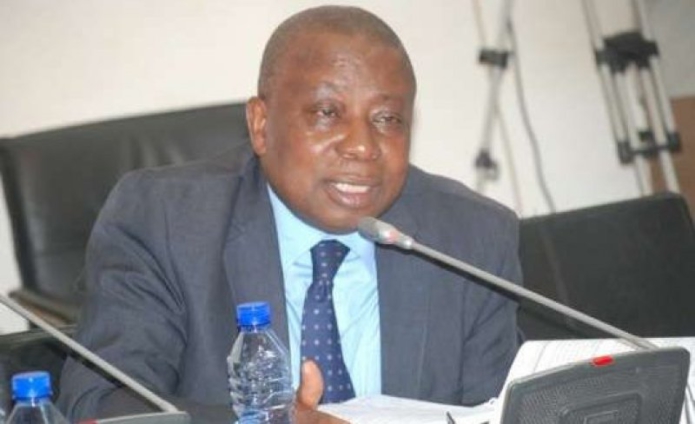 Mr. Kwaku Agyeman-Manu – Minister for Health
Health Minister Kwaku Agyemang-Manu has been summoned to brief Parliament today, March 7, over the shortage of childhood vaccines in the country.
He was scheduled to appear in the House on Tuesday, February 28, but failed to show up.
As a result, the Minority got angry and lambasted him for his disrespect for the House.
In fact, a member of the Health Committee of Parliament, Mohammed Mubarak Muntaka described the conduct of Minister as disrespectful.
The former Minority Chief-Whip asked for Mr Agyemang-Manu to be subpoenaed for not appearing before the House. 
However, the Chairman of Committee, Dr Ayew Afriyie ordered that the Minister appears today to brief the members.
Already, over 100 children in the northern part of Ghana are suspected to have contracted measles.
This is according to the President-elect for the Paediatrics Society of Ghana, Dr Hilda Mantebea Boye.
The figures come amid the shortage of baby vaccines nationwide.
Ghana ran out of essential BCG and OPV vaccines as a result of the Ministry of Health's failure to secure procurement of these vaccines since the year began.
The BCG vaccine is primarily needed to prevent the occurrence of tuberculosis in babies, while the OPV is to prevent polio infections.
Other essential vaccines to prevent diseases such as measles, whooping cough, etc. are also in short supply.
On the back of this, Dr Mantebea Boye on JoyNews' The Probe said the cases is likely to increase if an intervention is not carried out immediately.
"At the last count in the northern region, we have more than a hundred children who we suspect have measles. And it is very worrying to us.
"This is something ongoing so data is still being collected and because of the shortage of vaccines we expect that many more children could be affected by this. So the infection is likely to rise as the days go by," she said on Sunday, March 5.