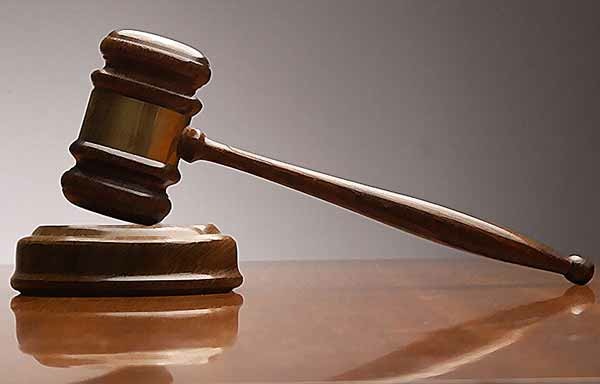 The Bibiani Circuit Court has sentenced a 30-year-old farmer to 12 years imprisonment with hard labour for defiling an 8-year-old girl at Sehwi Kwame Tawiakrom in the Western North Region.
The presiding judge, His Lordship Caleb Abbaido said the culprit acted contrary to Section 101 of Criminal Offences Act, 1960 [Act 29].
The prosecuting officer, Chief Inspector Agyeman Benjamin explained to the court that on January 16, 2023, at about 2:00pm, the convict, Kwadwo Asare left home to work on his farm which is very close to the victim's residence.
He therefore called the 8-year-old girl to accompany him to his farm, purportedly to collect something for her mother. When they got to a nearby cocoa farm, Kwadwo Asare grabbed the victim, removed her panties and forcibly had sexual intercourse with her.
However, Kwadwo Asare initially found it difficult to penetrate the victim's vagina with his penis. He therefore had to apply saliva on the penis before he could do so.
After ejaculation, the victim started bleeding from the vagina. Asare thus told the 8-year-old girl to go home and keep quiet about her ordeal else she will die.
On reaching home, the victim acted accordingly.
After a few days, the victim could not walk properly. This attracted the attention of her father, Kwabena Asiamah who enquired what was happening from her daughter.
Upon interrogation, the victim disclosed that one Kwadwo Asare forcibly had sexual intercourse with her on a cocoa farm.
The incident was reported to the Police at Adjofua and Asare was arrested.
A Police medical report form was issued for the victim to undergo medical examination at a hospital.
The medical report indicated that her hymen had been broken.
Kwadwo Asare admitted the offence in his caution statement but pleaded for mercy.
He was therefore sentenced to 12 years imprisonment with hard labour.