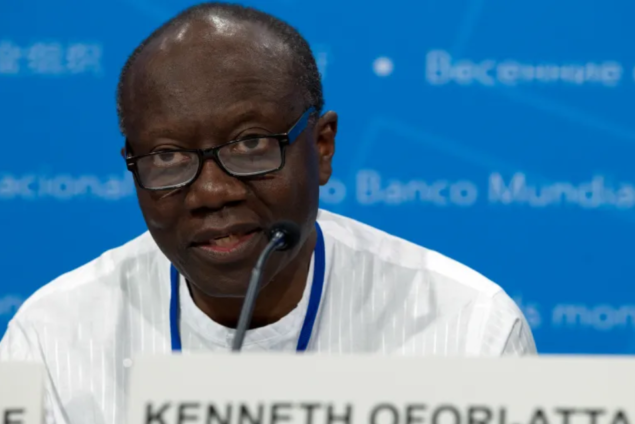 Image credit: Jose Luis Magana/AP Photo
Government rejected all the bids for the sale of Treasury bills from investors on Friday March 3, 2023.
Joy Business learnt that government rejected the offer because the 35% plus interest that the investors, largely banks were quoting were too expensive.
It was seeking to raise ¢2.78 billion from the T-bills this week to refinance maturing bills worth ¢2.55 billion, but it described the yield as too expensive
Joy Business further understands that the government wants yields of below 30%, hence rejecting all the bids from the investors.
It is believed that government is mindful of the rising interest costs on the short-term securities, particularly when it is trimming the cost of the debt instruments to be in line with the Domestic Debt Exchange Programme
Interest cost on government Treasury bills for the last three months (December 2022, January 2023 and February 2023) was estimated at ¢4.416 billion.
Government bought a total of ¢33.08 billion worth of T-bills in the last three months. The treasury instruments were sold by government at an average yield of 35%.
Meanwhile, government through the Bank of Ghana has reopened the tender for the auction, which is expected to close by noon March 3, 2023.
Already, it has received several bids for the offer of the treasury securities.
In recent times, the government has been borrowing heavily on the treasury market to refinance maturing debts and also build buffers amid the Central Bank zero financing.
Last week, government accepted all bids tendered for the T-bills auction and raised ¢5.07 billion. The uptake exceeded the auction target of ¢2.89bn by 75.66% and almost doubled the refinancing obligation.
However, analysts and market watchers expressed concerns about the rising interest costs.
Executive Director of finance firm, Dalex, Joe Jackson tweeted "should you be cautious in buying T-bills? Government of Ghana bought 33.08 billion in the last three months. The weighted average interest rate was 35.62% and will cost a whopping ¢4.42 billion".