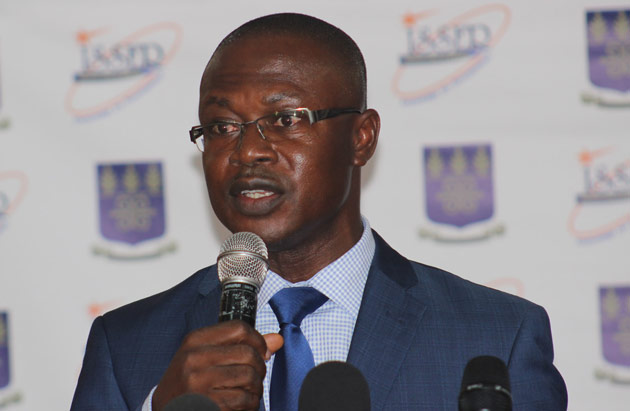 Economist, Professor Charles Ackah, says calls for cutting down on government expenditure are misplaced.
According to him, while the call may seem like a viable solution to Ghana's ballooning debt crisis, it is not the best choice at the moment.
Speaking on JoyNews' PM Express Business Edition, he explained that what government needs to cut down on is wastage and not expenditure.
He said the country loses so much money to leakages and expenditure waste, and that if the government blocks those leakages it would be able to meet some of its fiscal demands.
"I know some people are calling for cutting down on the expenditure and again I totally disagree because our expenditures are not that high, rather there's wastage. So what we should be calling for is the efficiency in government expenditure and plugging down or closing down on government wastage and corruption," he said.https://45324165b4d4036b4d5992bcb4a19999.safeframe.googlesyndication.com/safeframe/1-0-40/html/container.html
He warned that a blanket cut down on expenditure will see much needed funds being withdrawn from social protection and inclusion programmes that will consequently adversely affect the poor in society.
"If you don't do that and you call for blanket cut down on government expenditure, we know that they will not cut down the size of the government, they will not stop using their V8, so then they're going to cut down on the expenditures that go to the poor.
"Rather we need to look at what expenditures are useless or inefficient, where are the wastages, and where do we cut. These times, actually, all over the world require government to raise expenditure," he said.
Prof. Ackah added that the government needs to increase expenditure to provide more "for social protection, spend more to incentivize businesses, to create job opportunities to employ the youth that are on the street that are unemployed," especially now that the country is suffering an economic downturn.
"This is not time to cut down expenditure, this is time rather for government to raise more revenue. But the revenue has to be raised from those that are not contributing their due to the economy to broaden the tax bracket and not to focus on the safe few formal sector and ramp up several taxes on them within a matter of a year or so and I think that is not sound," he said.