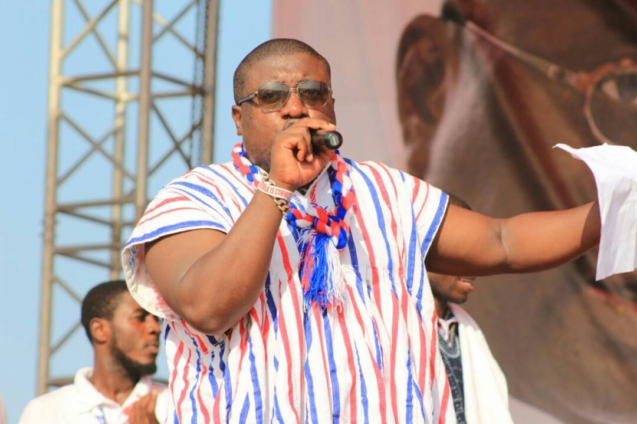 The National Organiser of the New Patriotic Party (NPP) says the party is in support of the Abetifi MP's comment about the current government never handing over power to the NDC.
Henry Nana Boakye in an interview on JoyFM's Super Morning Show on Monday described the statements as positive.
 "Yes, we [ NPP] stand by it….He was fully positive and we [NPP] endorse it," he said.
This follows the Abetifi MP Bryan Acheampong on Saturday saying the current NPP will not hand over power to the NDC.
According to him, the party will use whatever means necessary to remain in power in the 2024 general election.
He added that if the NDC dares to use threats, and brute force in the 2024 election, the NPP will show them that they have the men.
Clarifying the issue, he stated that recently, many members of the National Democratic Congress have been making statements that seek to frighten the electorates, so Mr Acheampong's message was that if the NDC resorts to violence, they will be stopped.
He cited a number of comments that he described as violent from the opposition party.
"The former president himself said that the NDC is a revolutionary party, they were born out of violence and they were not afraid of violence.
"Recently he has been heard saying that they are going to be boot for boot and that the polling station is going to be hot, not even that even their own national chairman said that even if their blood, they are going to sacrifice it.
"Recently, this small boy who was arrested at Suame said that they were going to kill for power."
He further explained 'the not handing over comment' which has agitated the NDC and called on the IGP for his arrest.
He said the comment was because of the economic stabilisation in the country citing the cedi stabilisation and fall in fuel prices, the NPP is confident that due to these turn around "we are not going to hand over power to them."
He explained that the NDC has been dwelling on the economic turmoil to come to power however seeing a recovery, the NPP will remain in power.
"I mean, this is a fair statement. He didn't say that even if NDC wins, we are not going to hand over power to them. This is a positive statement and it has energized our base," he said.