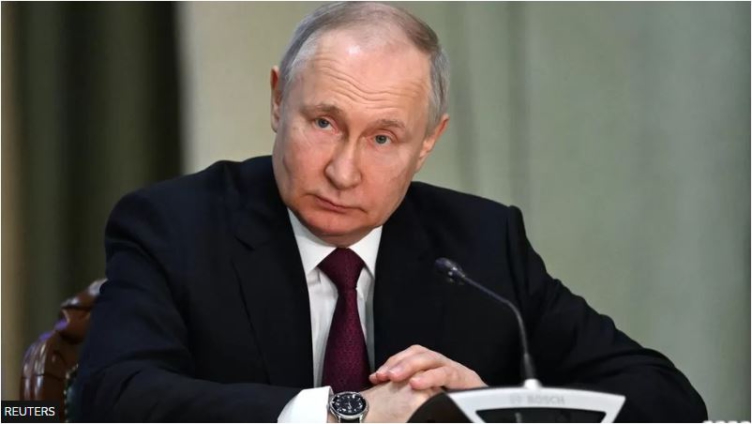 Vladimir Putin could now be arrested if he sets foot in one of the ICC's more than 120 member states
Unlike the West, Russia views the happenings in Ukraine as a crisis rather than an invasion or war.
Ties between Moscow and Washington have disintegrated since Putin sent troops to Ukraine last year.
Putin spoke a week after Moscow detained a US reporter and charged him with espionage, sparking outrage.
"Relations between Russia and the United States, from which global security and stability directly depend, are going through a deep crisis," Putin told the new US envoy as he swore in 17 ambassadors.
He said US foreign policy "in the end led to the current Ukrainian crisis".
The longtime Russian leader has accused Washington of having orchestrated a revolution in Kyiv in 2014 after which he had no choice but to intervene.
Tracy is a Russian-speaking career diplomat who has worked in the former Soviet republics of Georgia, Kazakhstan, Kyrgyzstan and Turkmenistan.
She becomes ambassador during the worst crisis in years between the US and Russia.
Last week, Russian authorities arrested US journalist Evan Gershkovich on claims of "spying", accusations dismissed by Washington as "ridiculous".
Putin also told the new EU envoy to Moscow, Roland Galharague, that the bloc instigated a "geopolitical confrontation" with Moscow.
Russia has been hit with a barrage of EU and US sanctions since Putin launched his Ukraine offensive in February last year.