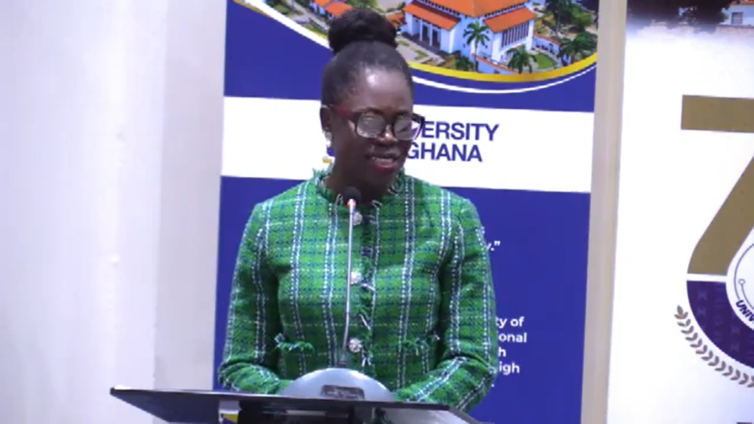 Abena Amoah
The Managing Director of the Ghana Stock Exchange, Abena Amoah, has expressed worry about the same old policies by present and past governments that have resulted in perennial economic challenges.
According to her, these challenges have impacted negatively on the growth and development of the country.
Speaking at the 75th Public Lecture on Ghana's Economy organised by the University of Ghana, Ms Amoah added the economy should have been better off than it is currently.
"The Ghanaian economy has indeed faced a lot of challenges and in recent years we've seen high inflation, low productivity, low unemployment rate, poor resource management, lack of accountability, among others. These challenges has significantly impacted the growth and development of our economy, leaving us further away from our ideal socioeconomic environment".
"For a country as ours that is blessed with abundant tangible resources, gold, cocoa, bauxite diamond,  and even recently lithium and intangible resources, educational institutions like ours, culture and history of our economy; and there I say that people should be in much better shape than we are  currently".
To the GSE boss pointed Ghana and its inhabitants cannot continue to do the same things and expect different results, adding, "We have the current conundrum of being resource and people rich, but cash poor".
She urged all Ghanaians to deliberate on the restructuring of the economy to enhance efficiency, productivity, accountability and prosperity for all Ghanaians
The topic for the theme was "Restructuring the national economy-the need for a paradigm shift".