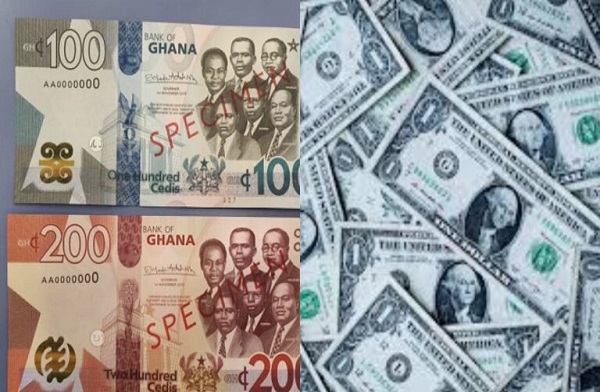 The Ghana cedi is expected to record a mixed performance this week as the market awaits a decision of Ghana's external debt restructuring with its bilateral creditors.
The Paris Club of International Creditors has set up a partial creditor committee to begin restructuring talks with Ghana. Many analysts and market watchers will therefore be watching closely how the discussions unfold.
Any decision taken is expected to influence the value of the cedi going forward.
Last week, the cedi gained across the major trading currencies in the foreign exchange market following progress on Ghana's negotiations with its bilateral creditors.
It gained 10.27% week-on-week against the US dollar in the retail market to close at a mid-rate of ¢10.95 to one US dollar on Thursday, April 6, 2023. It also recorded a week-on-week appreciation of 6.86% and 7.98% against the pound and the euro respectively.
However, this was short-lived as the local currency lost ground against the dollar, pound and euro yesterday April 11, 2023.
The cedi sold at ¢11.30 to the US dollar at the forex bureau on April 11, 2023.
This was after two sustained weeks of improvement in value.