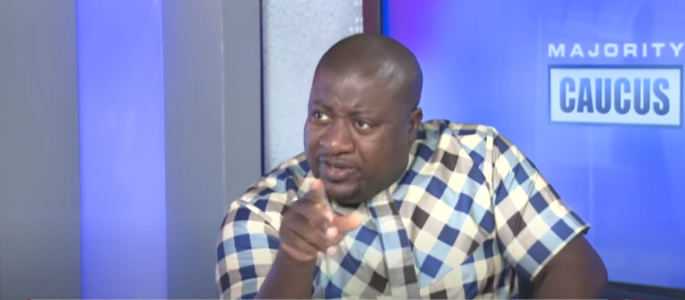 The governing New Patriotic Party (NPP) has petitioned the Criminal Investigations Department (CID) of the Police Service to arrest ex-president John Mahama for allegedly making treasonable remarks.
The National Organiser of the party Henry Nana Boakye popularly known as 'Nana B' said the NPP wants the CID to arrest the National Chairman of the opposition National Democratic Congress (NDC), Mr Johnson Asiedu Nketia.
According to him, Mr Asiedu Nketia has also made comments that portend great danger to the peace and stability of the country.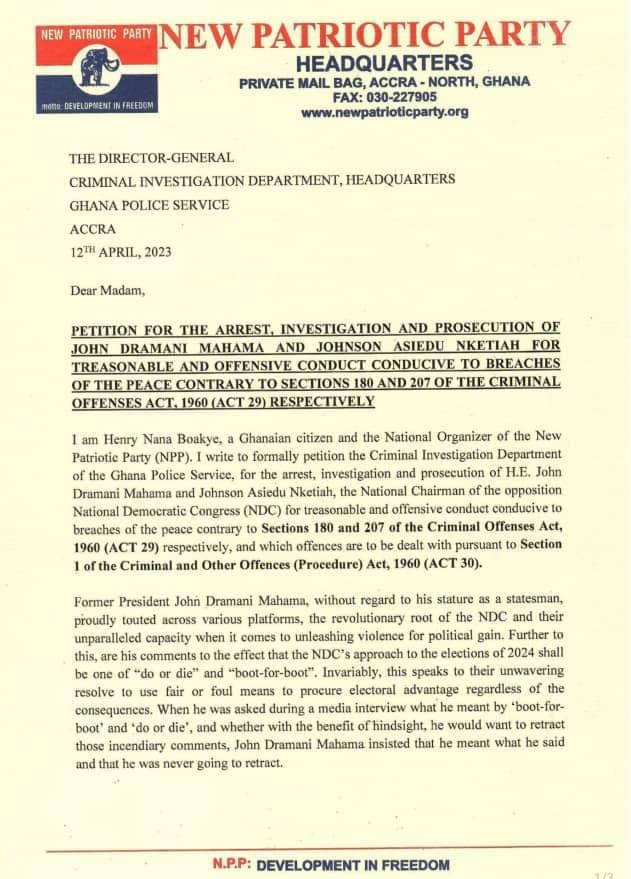 He said the two personalities wield influential positions in the country and as such any dangerous comments from them could jeopardize the country's security.
Nana B thus wants the CID to work on the petition with alacrity as any further delay could cause a "great danger" to the country.
"Given the influential positions that John Dramani Mahama and Johnson Asiedu Nketiah occupy, the NPP is of the firm conviction that such criminally reckless and treasonable commentary coming from them portends great danger for the peace and stability of the State and also have the potential of inciting their supporters to disturb the constitutional order by resorting to some unorthodox and extra-constitutional means of changing a democratically elected government," excerpts of the petition to the CID on Wednesday, April 12, read.
Meanwhile, the NDC through its legal team has petitioned also the CID to immediately arrest and prosecute the Member of Parliament for Abetifi and Minister for Food and Agriculture, Bryan Acheampong.
Abetifi MP Bryan Acheampong has said that the current New Patriotic Party (NPP) will not hand over power to the National Democratic Congress (NDC).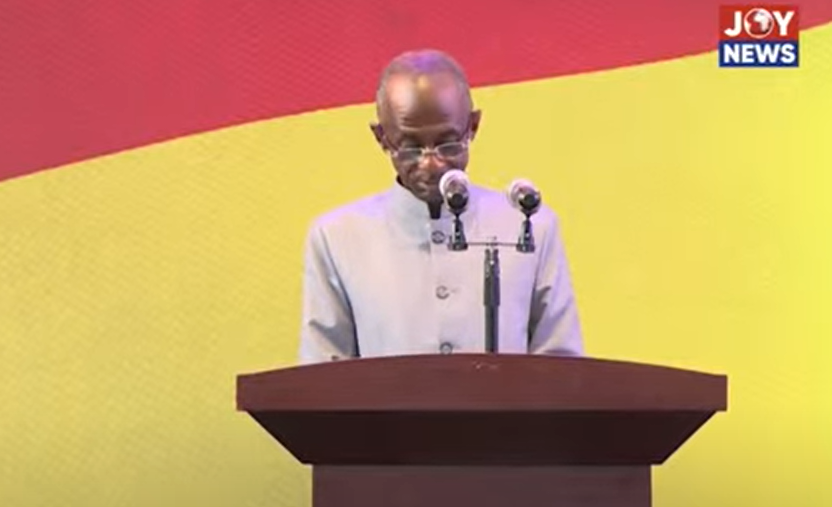 According to him, the party will use whatever means necessary to remain in power in the 2024 general election.
He added that if the NDC dares to use threats, and brute force in the 2024 election, the NPP will show them that they have the men.
According to him, the NDC will collapse and the NPP we will show them that "we have the men".
Mr Acheampong said this will never happen and that the NPP will stand on a platform to hand over power to the NDC.