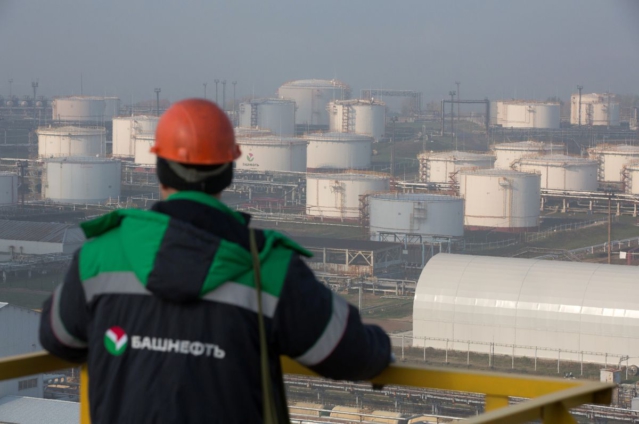 The tanker Theseus offloaded its cargo of Russian crude into storage tanks at Ghana's Tema oil refinery over the weekend, after being anchored full off the port since Feb. 24 as it awaited permission to dock.
Vessel-tracking data monitored by Bloomberg show the ship left its initial anchorage Thursday morning and moored at the single-point mooring on Friday afternoon. The SPM is connected to storage tanks at the refinery by a sub-sea pipeline.
The tanker left the SPM on Monday morning, with its draft indicating it had discharged its cargo. It loaded about 600,000 barrels of crude from the Black Sea port of Novorossiysk in late January and is the first observed Russian shipment to the West African country in at least four years, the data show.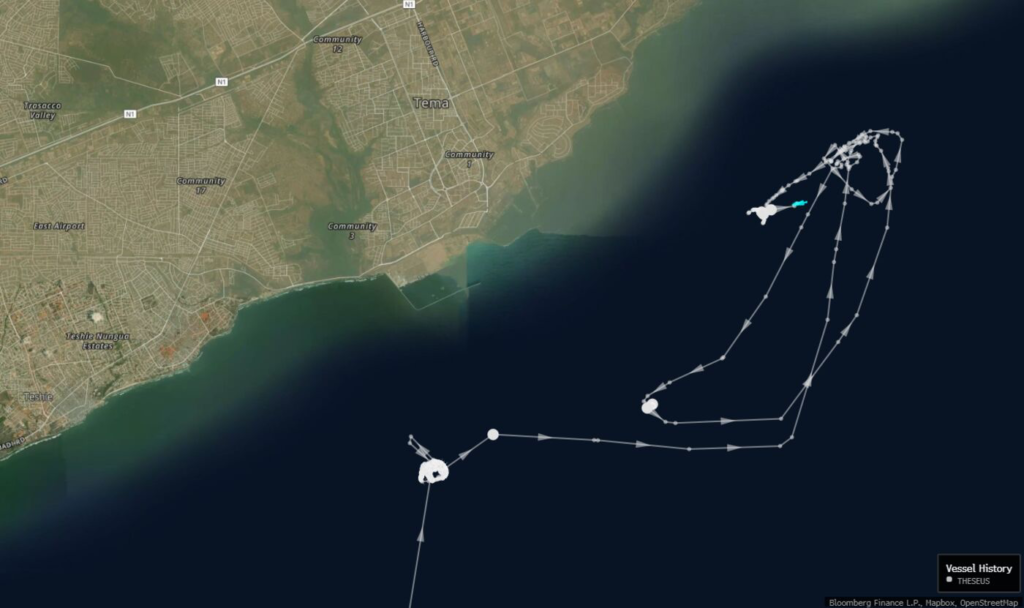 Ghana's National Petroleum Authority granted a delivery period for the cargo to be unloaded, but national security considerations held up the process, according to people familiar with the matter. When the tanker was en route, the head of the NPA said the shipment would be blocked if it were bound for the country.
Clearance was given for the tanker after claims that the cargo was from Kazakhstan, one of the people said. A port agent report for Novorossiysk and data from data intelligence firms Vortexa and Kpler showed it originated from Russia.
The Tema refinery, Ghana's only major crude processing plant, has been shut for about two years, although the government has given assurances that it will resume this year.
The Accra-based Institute for Energy Security identified Platon Gas Oil Ghana Ltd. as the purchaser of the cargo. The company, which operates a small refinery adjacent to the refinery, leased storage tanks at its larger neighbor, IES Executive Director Nana Amoasi VII previously said in an interview with Ghana's Citi Newsroom. It would take at least six months for Platon to process the crude, he added.