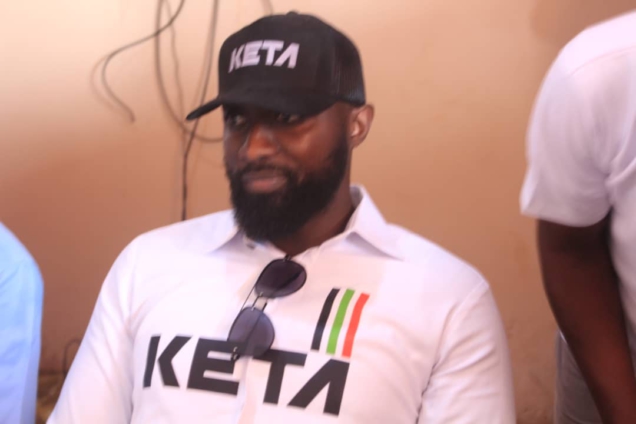 The Functional Executive Committee of the National Democratic Congress (NDC) at its meeting on Tuesday, April 18 deferred its decision on the eligibility of Mr. Emmanuel Jones Mensah, an aspirant in the Keta Constituency Parliamentary primaries of the party.
This was after FEC considered the report of a special committee that was set up to determine certain special appeals emanating from the decisions of vetting committees of the party, submitted its findings.
During deliberations on the findings of the special committee by FEC, it was said that Mr. Emmanuel Jones Mensah's name was not in the official Ashaiman database of the party as of 2018.https://www.myjoyonline.com/my-vision-is-to-become-a-servant-for-keta-and-help-with-development-dr-kojo-mensah/embed/#?secret=3fwhzITv1c#?secret=i4cQB3sybw
At the said meeting, some members of FEC suggested that the aspirant's name must have been wrongly added to the VALCO BASE FLAT 1A branch register.
It was thus alleged that a similar incident may have occurred at the DZELUKOPE RC branch of the NDC in the Keta Constituency sometime in August 2022 involving Jones-Mensah.
FEC is expected to take a final decision on the eligibility or otherwise of the embattled parliamentary aspirant upon receipt of a report from the party official who is responsible for the maintenance of the database of the party.
Meanwhile, the lawyers of Mr. Jones-Mensah had already written a letter to the NDC's vetting committee in Keta dated April 4, 2023, rejecting the claims in the petition and calling for its dismissal.
Mr. Jones-Mensah's lawyer, E.L Agbemava, in the letter, said, "The supposed petition, alleges some membership registration irregularities on the part of our client in the Keta and Ashaiman Constituencies but we on behalf of our client categorically deny all the allegations against him and urge the Vetting Committee to dismiss them as being false, malicious and misleading".