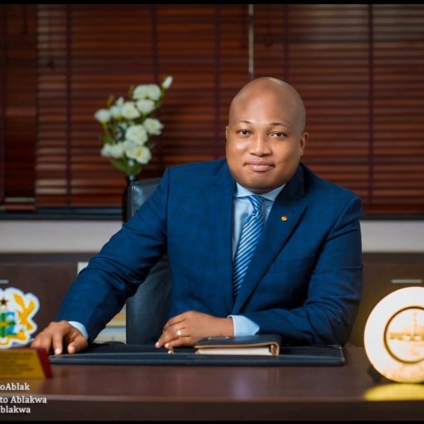 North Tongu MP, Okudzeto Ablakwa
North Tongu MP, Samuel Okudzeto Ablakwa has expressed his excitement about the verdict on the contempt suit filed against him by Rev Victor Kusi Boateng.
According to him, the outcome of the case was a green light to go ahead with his exposés.
"I am really impressed and happy with this particular judge who kicked all those impediments in my way and I am really pleased that I can continue with the series of exposés," he said in an interview with JoyFM's Newsnight on Tuesday.
He explained that it was well within his duties to expose the ills of society. "The people of North Tongu voted for me to go to parliament to protect the public purse, to expose wrongdoing, to make sure parliamentary oversight is carried out without fear or favour."
Mr Ablakwa stressed that he will continue with his mandate as bestowed on him by his constituents and the people of Ghana at large.
He also commended the High Court Judge for his approach to resolving the case.
"This is exactly the outcome we expected. I must commend the Judge as very erudite. It was a brilliant judgment I am sure that when certified true copies become available the Ghanaian people will heap praises on this judge.
"Clearly this was an abuse of judicial process, all kinds of shenanigans just to tag me and prevent me from carrying out my parliamentary oversight," he said.
The outspoken legislator added that "We will not allow people to abuse the judicial process to gag us or place an impediment in our way."
Early on Tuesday, May 2, an Accra High Court dismissed a contempt case against North Tongu MP, Samuel Okudzeto Ablakwa for allegedly refusing to receive court summons.
The Court said the evidence presented by Secretary to the National Cathedral Board of Trustees, Rev. Victor Kusi Boateng is fraught with inconsistencies and doubt.
It therefore concluded that it fails to meet the legal standard of proof beyond a reasonable doubt.
Rev. Boateng dragged the legislator to court alleging he had demonstrated gross disrespect for the court by refusing to accept court documents.
On February 3, the Secretary to the Board of the National Cathedral Secretariat, Rev Kusi Boateng sued the North Tongu MP for defamation.
The Plaintiff [Rev Boateng] in his statement of claim says that Ablakwa has cast insinuations against him which are "not only misleading but calculated to injure his reputation."