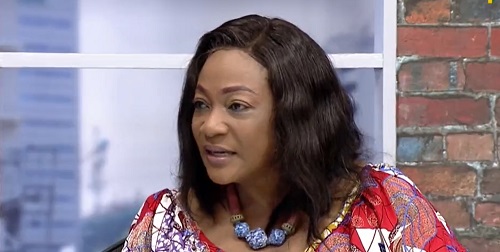 Former National Women's Organizer of the governing New Patriotic Party, Otiko Afisah Djaba
Former National Women's Organiser of the governing New Patriotic Party (NPP), Otiko Afisah Djaba, has revealed that she does not regret turning down an ambassadorial job in 2018, following her removal as Minister of Gender in President Akufo-Addo's first term.
Speaking on the May 2 edition of the GTV Breakfast Show, Djaba stated that the best thing that ever happened to her was rejecting the posting to Italy and retiring from politics.
"It is my right, I'd worked for 16 years, I had four children, I was waking up at 2 am, 5 am to go to work all over the country. I became an absentee mother, I have the right to spend time with my children," she said.
"It's the best thing that ever happened to me, for me to decline going to Italy".
The 61-year-old cited the need to spend more time with her children, whom she had long neglected due to work in the NGO sector and full-time politics. 
Ms Djaba expressed gratitude to the NPP, acknowledging that her extensive work in 98 communities would have been impossible to achieve without the party supporting her political career.
However, she maintained that she was very angry with the government because of the unfair manner caterers under the Ghana School Feeding Programme were being treated.
The caterers say until the government agrees to pay them GH¢3.50 per child, they won't call off their strike.
The aggrieved caterers declared a nationwide strike following the government's failure to pay them their arrears and increase the amount per child.